You're almost there…
please confirm your subscription.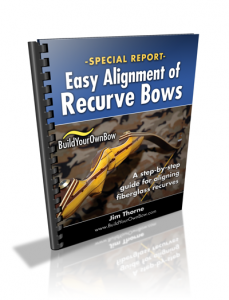 Thank you for subscribing, you are only one click away from receiving your free e-book.
Please click a confirmation link in an email that has already been sent to you
to subscribe and receive the free e-book.
The email message is from jthorne@localhost/byob_update with the subject:
"Please confirm your subscription to Build Your Own Bow!"
> You must click the link in that email to confirm your subscription! <
If you don't see the email in about 10 minutes, check your spam filter.
Also, add "jthorne@localhost/byob_update" to your list of "safe senders" in your email program and/or spam filter. Otherwise, future messages could end up in your spam filter…and we don't want that.
My promise:
No spam, no fluff, unsubscribe easily at any time, and I'll never share your email address. I respect your time and privacy, so I will only send messages when I have something really valuable and useful to share.
Thank you once again!
Jim Thorne
Bowyer and author at localhost/byob_update